Sam begins HoH reign and the blood veto is given away (literally)
April 1, 2019
15

2 minutes read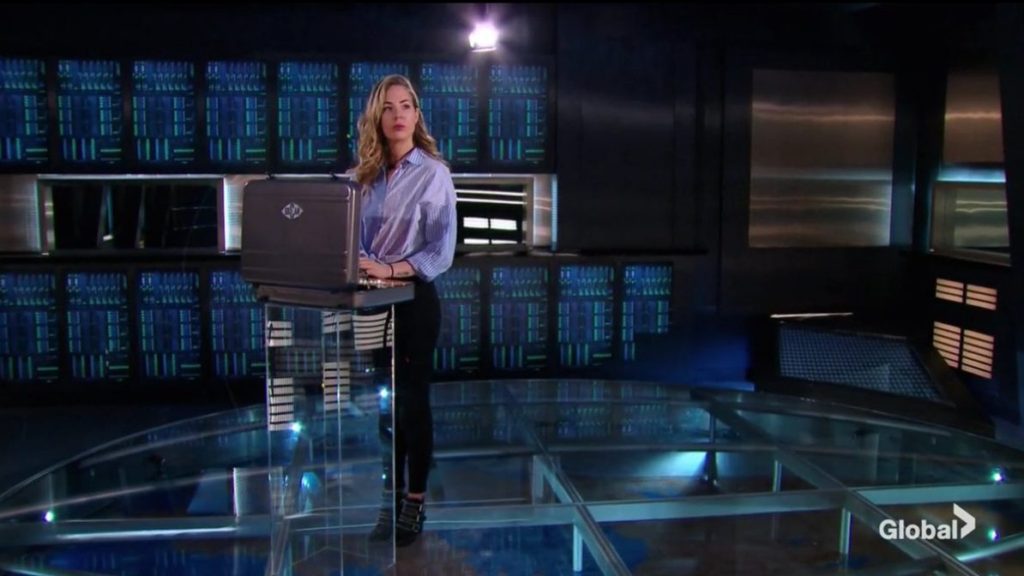 It is a new week in the Big Brother Canada house and with Sam in charge, the guys should feel very nervous.
Sunday's episode saw the reveal of Leon's lounge and the blood veto gave away. Sam won HoH this week after correctly getting closest to the correct answer in a tie-breaker round against Dane and Este.
She quickly knew she wanted to break up the guy's alliance that she is suspicious of, despite not knowing if it truly exists. Spoiler alert, it does. Obviously, Adam does not like this idea and tries to steer Sam in a different direction but she is not having it.
Host Arisa Cox comes on screen and gathers the houseguests, telling them about Leon's lounge. The houseguests look for the secret room but it is Este and Damien who find it first. They try to get the blood veto but the alarm sounds.
Later, Big Brother gathers the houseguests in the backyard and informs them they will have to vote for one of them to get the blood veto. Kyra makes a case as to why they deserve to get it and Adam agrees. So Kyra was given the blood veto and is basically immune for the week.
How dumb is it to give power away.. literally.
At the nomination ceremony, Sam nominates Mark and Kiera, saying they both are dangerous players in the game.
Who will win the Power of Veto and will it be used to save either Mark or Kiki from eviction? Find out when Big Brother Canada continues on Wednesday night at 7 pm ET on Global.