Houseguests battle it out for the Head of Household competition
March 29, 2022
11

3 minutes read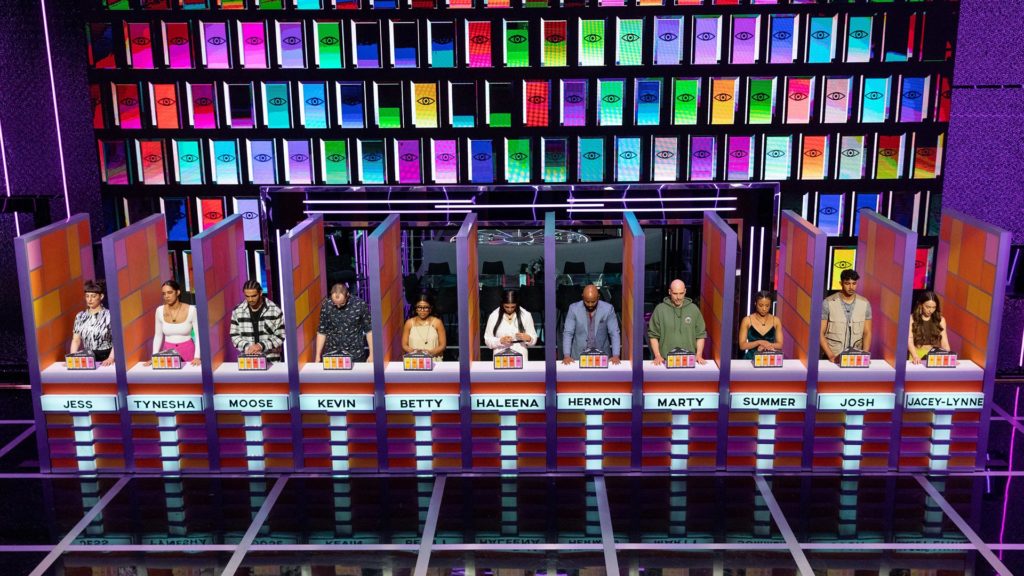 The Big Brother Canada houseguests battled it out last night in the latest head of household competition of the season featuring former BBCAN players.
For the competition, houseguests had just four minutes in which to open and study a series mystery doors. Behind the doors were former BBCAN players were acting out some scenes. Houseguests were then asked true or false questions in relation to the scenes.
The former BBCAN players acting out the scenes were Godfrey, Victoria, Anthony, Sindy & Jedson.
The game went as follows:
Round #1- Summer is the only houseguest to get the question wrong.
Round #2 – All houseguests are correct, apart from Betty and Summer.
Round #3 – Betty is the only houseguest to get the answer wrong.
Round #4 – Hermon is the only houseguest to get the answer wrong.
Round #5 – Everyone but Kevin gets it right.
Round # 6 – Moose, Haleena, and Betty get it wrong.
Round #7 – Jess, Josh, and Jacey-Lynne get the answer correct.
The competition goes to a three way tie breaker which Jess ultimately wins resulting in her becoming the new Head of Household!
At the nominations ceremony, Jess nominates Hermon and Moose for eviction.
Who will win the Power of Veto? Find out Wednesday at 7pm ET.