4 become 3 in an emotional special eviction episode of Big Brother Canada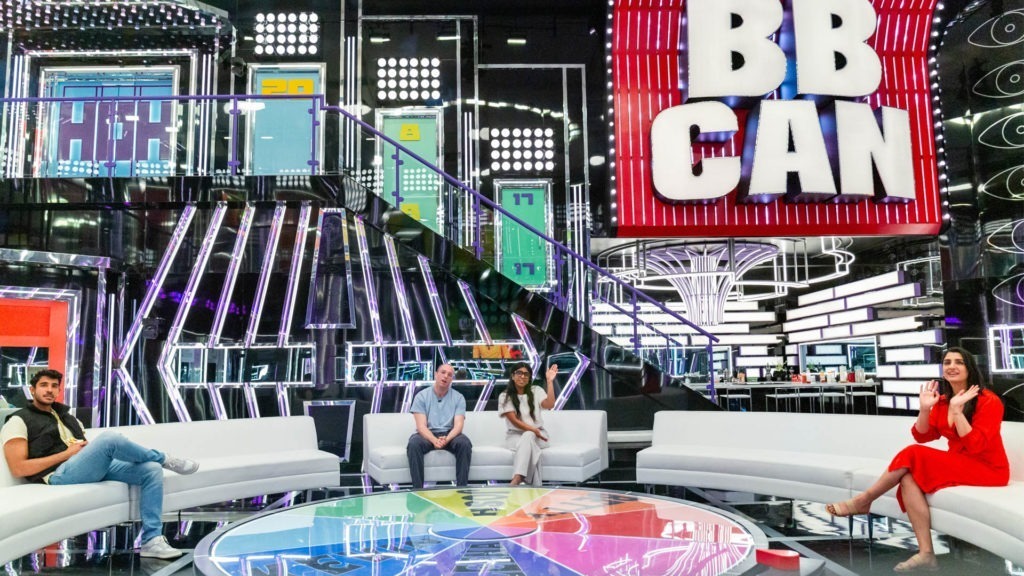 It was duo versus duo on last nights Special Eviction episode of Big Brother Canada which saw one houseguest sent to jury and the final 3 confirmed.
In what has been the most pivotal week in the BBCAN10 house, Josh survived eviction and won the most important HOH competition of the season, which solidified his place in the finale.
After agreeing to throw the HOH comp to one of his "Crash Test Dummies" alliance members for keeping him safe the week prior, Josh decided to put his game first and nominated Kevin and five-time "block star" Betty for eviction.
Upon realizing that "The Ghosts" invisibly ran the house all season long, Josh was determined to dismantle the haunting duo. Getting down and dirty in the final POV competition of the season, Josh escaped the sewer the fastest and won his first Veto of the season – and what a time to win it!
"The Ghosts" fought hard to keep the "Crash Test Dummies" alliance alive until the bitter end, but ultimately Josh decided taking Betty to final three was best for his game, and the two believed Kevin would be easier to beat in the long run.
Josh chose to use the final Veto of the season to take Betty off the block, making Haleena a nominee for the first time this season. Betty held the sole vote to evict and in the tearful POV ceremony, she sent Haleena packing from the Big Brother Canada house.
"They know sitting next to Kevin, they have very high odds of winning. You always want to get that strong player out, and here I am," said Haleena. "Otherwise I would have won this game, I would have been the winner of Season 10. But they saw me – I couldn't be invisible for so long."
Tune in to the two-hour Season 10 finale on Global, Thursday at 8 p.m. ET to see who is crowned the winner of Big Brother Canada Season 10. Voting is now open to Canadians to cast their jury vote to help determine the Big Brother Canada Season 10 winner.