Chelsea Bird and Eddie Lin sent packing in Big Brother Canada's double eviction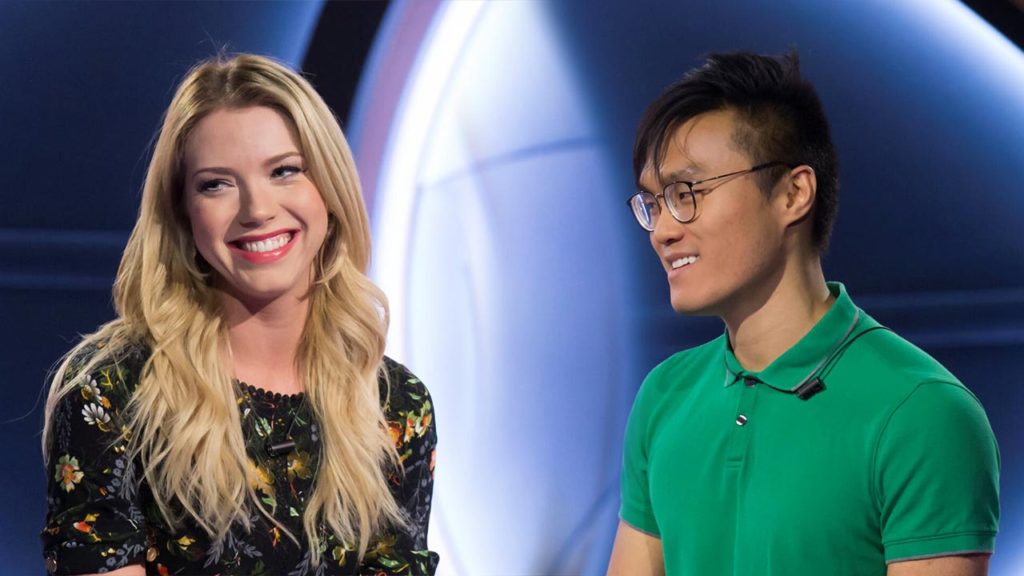 Chelsea Bird and Eddie Lin became the next two houseguests to be sent packing from BBCAN HQ on Thursday night in Big Brother Canada's double eviction.
Thursday's show was action-packed and really picked up following Cory's PoV win. Chelsea knew her back was against the wall and she went to Kiera about the guy's alliance and what fans did not see on the show was Kiki going straight to Dane and spilling the beans on what Chelsea told her.
At the first eviction of the night, Chelsea's fate was sealed with a 9-0 vote. As she exited the house, Chelsea sat down for an interview with host Arisa Cox and was asked where it all went wrong.
"My game went into the toilet and my campaigning was all over the place," she said. "Its still early in the game and people really don't want to declare sides."
Arisa then informed the houseguests of the double eviction and sent the houseguests right into the HoH competition called "Before or After". Adam wins his second HoH and after a brief talk with everyone and some manipulation by Sam, he puts up Kiki and Eddie.
Mark, Anthony, and Stef played in the PoV along with Kiki and Eddie. Kiki would be the first to get her ball free from a maze and won the PoV. It was not a surprise when she took herself off and Adam replaced her with Kyra.
At the final vote of the night, Eddie was easily sent home on an 8-0 vote and spoke to Arisa about his time in the house.
"I feel like my dream ended so roughly", he said. "I'm sorry Canada, I know that I've been very boring to watch. It was very hard to adapt to a new environment and I just felt like sometimes I could not relate to hockey and hookups."
Who will become the next Head of Household and who will be nominated? Plus, one houseguest finds the blood veto in Leon's lounge. Find out when Big Brother Canada continues on Sunday night at 7 pm ET on Global.