Adam wins Power of Veto as mystery over Kyra's 'Blood Veto' intensifies
April 4, 2019
17

2 minutes read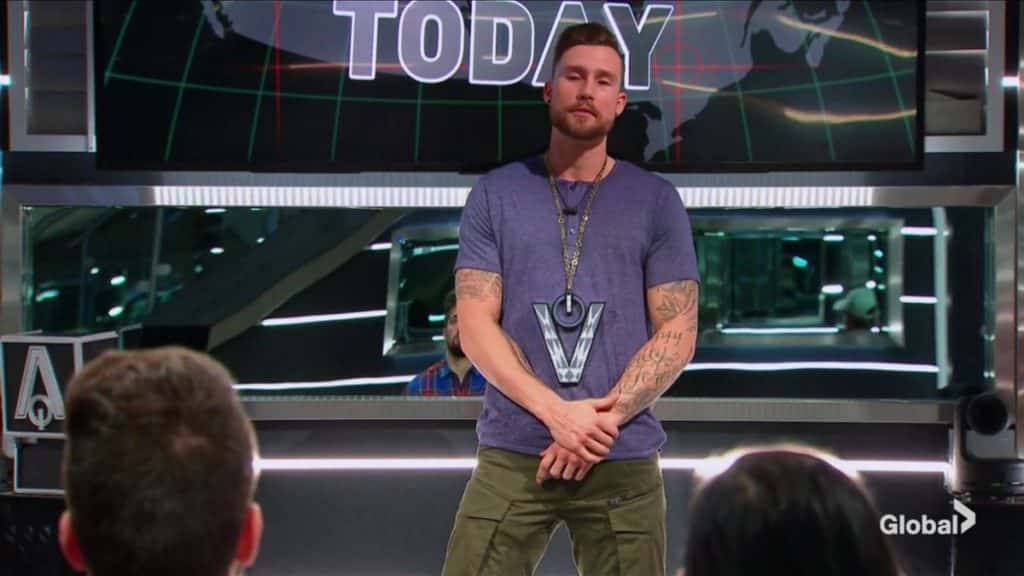 Adam was stuck between a rock and a hard place in Wednesday night's Big Brother Canada but is Kyra's "Blood Veto" about to make things messy?
Wednesday night's episode picked up following Sam's nominations of Kiera and Mark. Kyra is worried the boy's alliance will become even stronger if a guy does not go this. Meanwhile, Kiki and Este are talking with Adam to make him believe they want to work with him, Sam, and Dane moving forward. It seems to have worked as Adam says they need to take Kiki off with the veto.
Speaking of the veto, this week's competition was all about balance. The houseguests had to carry balls using balancing beams and the first to make it across with 25 balls would win. It took nearly two hours but Adam would win his second veto of the season and put himself in a pickle.
Dane and Adam were talking in the pantry before the PoV and Sam overheard this. Seriously, does anyone check their surroundings in this house? Adam is conflicted because he wants to save Mark for the PB but also promised Kiki to use it on her.
At the Power of Veto ceremony, Adam decides to not use the veto and respect Sam's nominations. Hold the phone. Big Brother calls Kyra to the DR and she finds a card that explains the true power of her blood veto. Unfortunately, we won't find out either until the eviction.
What does Kyra's veto do and how will it shake up the game? And who will be evicted? Find out in Big Brother Canada' eviction Thursday night at 8 pm ET on Global with host Arisa Cox.