Cory wins HoH and is on a mission to sniff out the liars
April 8, 2019
12

3 minutes read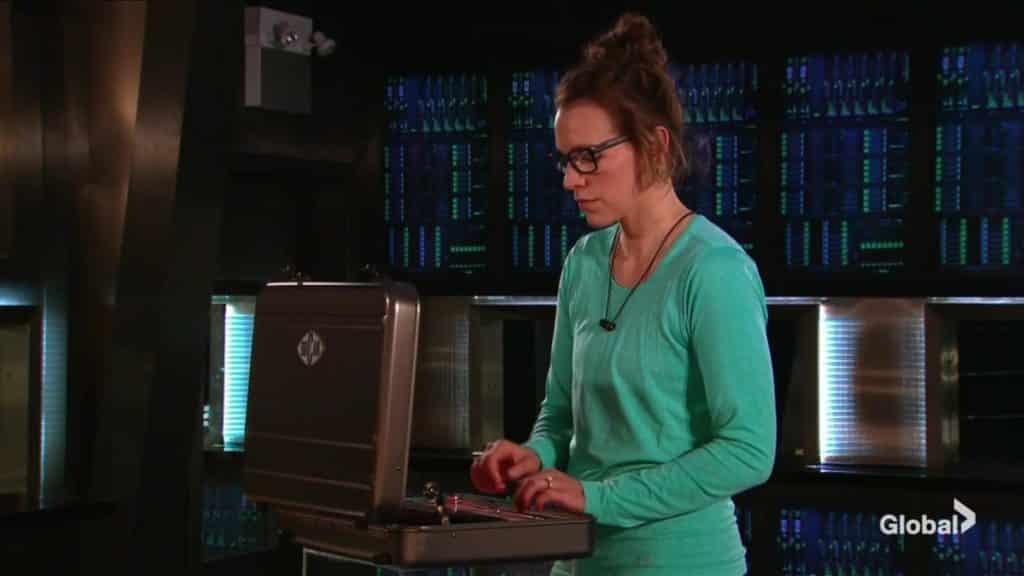 Cory's in charge of the Big Brother Canada house this week and she is on a mission to sniff out the liars. But little does she know, the biggest liar is right in front of her.
Sunday's episode begins following Thursday's eviction where Kiera was sent packing. To no one's surprise, Sadam aka Sam and Adam, are happy that Kiki's speech will cause the house to not trust Dane as much. Este is a little upset that Kiki threw Dane under the bus and now left her in a really bad spot.
The HoH competition is one that requires great physical strength, so I was excited to see the houseguests lasting longer than some on the US version. Kyra falls first, shocker I know. So much for being a so-called "comp beast", eh?
Anthony, Mark, Este, and Damien all fall next which left Adam, Dane, and Cory. Dane is out next and that prompts Adam to promise he and Sam are safe this week if he gives the win to Cory. Dane overhears this and is not happy. Cory is the new HoH!
Anthony tries to work his magic to take the backdoor spotlight off Dane and onto Sam but Cory isn't buying it yet. In the DR, Sam confesses that Dane, Adam, and herself were part of the plan to backdoor Cory but can't let her know that. Meanwhile, Anthony and Dane discuss pinning the backdoor idea on Sam or Kyra. This does not sit well with Adam, who flips out on them for always wanting to target his showmance.
I guess the Pretty Boys are officially losing a member. Not officially but it looks like Adam is really on Team Sam and not Team PB.
Sam goes to the HoH room for one final attempt to throw the blame at Dane but as Sam leaves the room, Cory says "she's feeding me BS. I just need to figure out how to expose her."
Sounds like Sam is in trouble this week.
At the nomination ceremony, Cory nominates Dane and Este for eviction, saying she heard both their names were behind the backdoor plan.
Who will win the Power of Veto and will it be used to save either Dane or Este from eviction? Find out when Big Brother Canada continues on Wednesday night at 7 pm ET on Global.