Samantha Picco evicted, becomes first member of the jury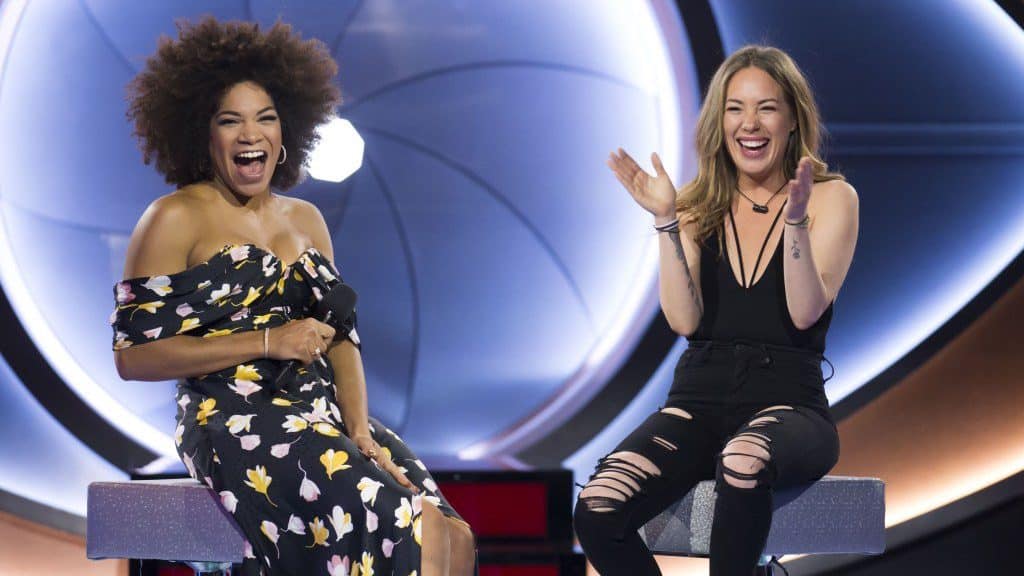 Beauty Salon owner Samantha Picco became the first member of the jury for Season 7 of Big Brother Canada after she became the latest houseguest to be booted from BBCAN HQ on Thursday.
Thursday's show kicked off with the aftermath of the high tension Power of Veto ceremony. Anthony is thrilled with the result as is Cory but Sam and Adam aren't. Later on, Sam seems to be upset with Adam due to the fact he could be the reason she goes home this week.
Adam is working hard to split the votes between the PB alliance, which does not sit well with Anthony. Adam and Anthony have a little argument which got a little tense as the duo debated why Sam needs to be sent to the jury house.
Host Arisa Cox talked to the house and got the vote started. Sam was evicted and sent to the jury on a 5-1 vote but the biggest surprise was Kyra not voting to keep her, despite campaigning for her all week.
Following her eviction, Sam spoke to Arisa about her time inside the house and admitted her relationship with Adam is the real deal.
"Getting to know Adam I completely fell for him," she said. "He took me by surprised me and blew my expectations out of the water. He really surprised me in that way."
It was then time to head into the HoH competition and with Adam's showmance gone, you got the feeling there was massive tension between PB and Adam. The question and answer game is called "Drunk Speeches" and the houseguest with the most points at the end of the game wins.
After two questions, Mark was in the lead with 2 points followed by Adam, Kyra, and Damien with a point each.
Just before the show ended, Arisa announced she is expecting her third child. Congrats to the BBCAN Queen!
Who will become the new Head of Household and who will they nominate for eviction? Find out when Big Brother Canada continues on Sunday night on Global. Be sure to head to our spoilers page for the latest news from the house over the weekend.