The houseguests move in and the teams are formed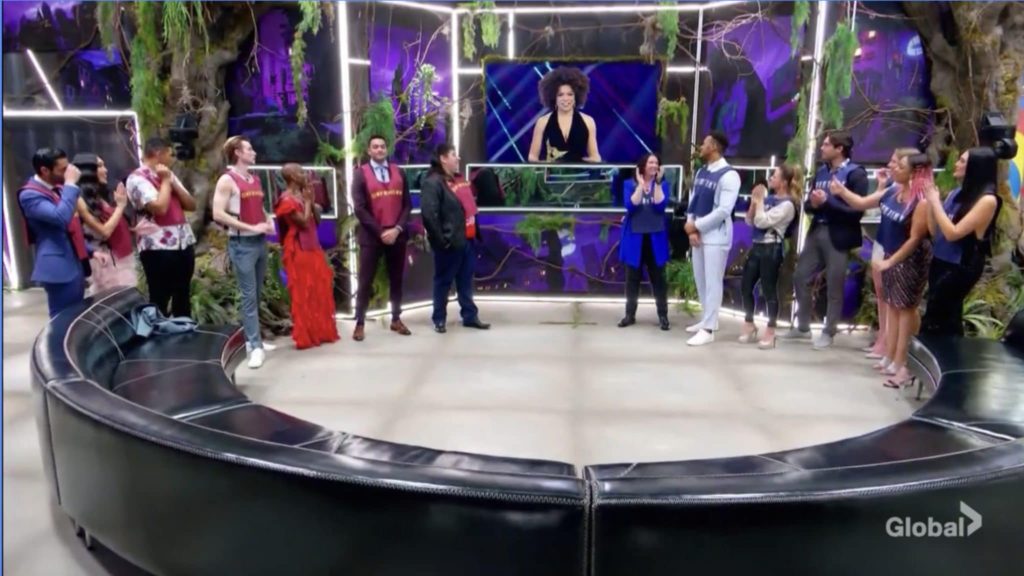 Big Brother Canada kicked off its ninth season last night, with 14 brand new houseguests moving in and the introduction of a never before seen twist. 
At the start of the episode, host and executive producer Arisa Cox, introduced the first two houseguests to arrive – they were Kiefer and Lisa. 
It was revealed to them that as part of their introduction that they had been chosen by Canada to head up new teams in the house that would be playing this season. 
For season 9, Big Brother has divided his houseguests into Team Defenders and Team Destiny – Big Brother has never before introduced a twist before that has forced the houseguests to compete in teams.
Kiefer and Lisa were told that they would watch the rest of their fellow houseguests arrive from within the OLG room – but they could only see them and not hear from them. After all the houseguests had entered, they were then tasked with picking their teams based on first impressions. 
For team destiny, Tina chose Tychon, Kyle, Beth, Austin, Victoria & Tera. Meanwhile, Kiefer chose Jedson, Latoya, Josh, Julie, Breydon & Rohan for team defender.
Once the teams had been chosen, Arisa let the houseguest in on another twist. 
"For this week, there are no Head of Household or Veto competitions but there is a team Safety Challenge and the stakes are high. Both captains are safe for the week as will be everyone on the winning team but for those of you on the losing team you will all be up for eviction," she announced.
For the competition, the players had to keep a bucket of sludge suspended in mid air, with the opposing team captains adding extra sludge to the buckets to the players of the opposing team. 
The first team to drop all of their buckets of sludge and therefore lose the first competition was team defender after Rohan, the final houseguest of the team standing dropped his sludge. 
It was Victoria, the youth advocate from Hamilton, Ontario, who was the last houseguest standing on team destiny and therefore secured their safety from the first eviction. 
Tune in Thursday at 8pm ET/PT to see who will be the first houseguest evicted from the Big Brother Canada house.