Adam wins HoH as the Pretty Boys' domination continues
April 22, 2019
15

2 minutes read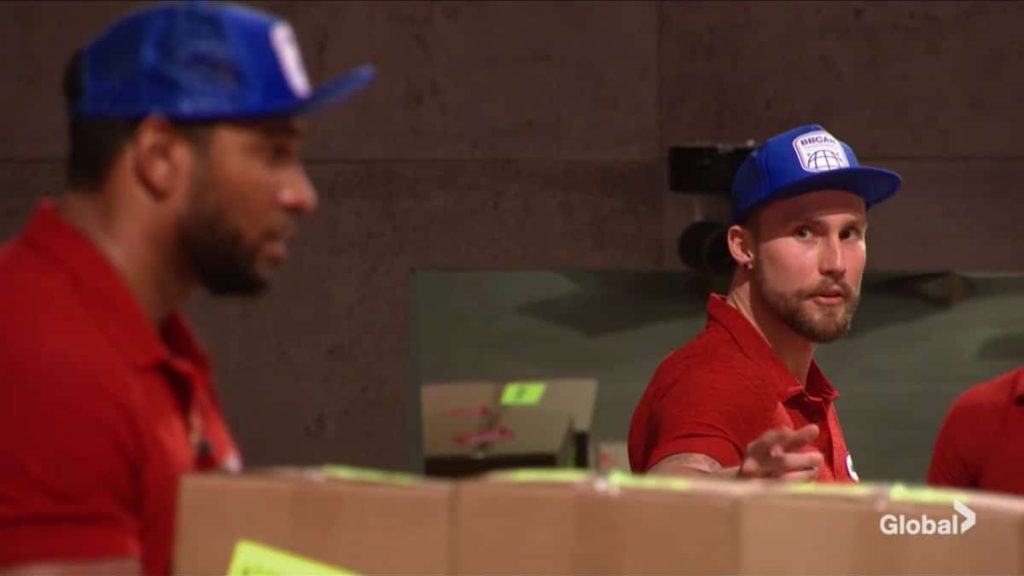 Season 7 of Big Brother Canada has been dominated by the four guy alliance known as "The Pretty Boys" and that domination continued in Sunday night's episode.
The episode kicks off following Cory's eviction, which was all because of Adam winning the secret assassin power. Well, Anthony is pretty bitter about the whole thing, not understanding why his ride or die went home. I thought he was with the PB's?
For this week's HoH, the houseguests must stack packages and keep their packages stacked without dropping a box. The houseguest who outlasts everyone would be the new Head of Household. Adam wants to get the win after he touched the block last week, while Anthony is basically out for revenge.
Este and Kyra drop their boxes, leaving Adam, Anthony, and Damien to battle it out. Damien is next to drop and then Anthony tries to make a deal but Adam doesn't want to give it up. Anthony drops and Adam is once again the new (or old) guy in charge.
Anthony is bitter he lost, saying in the Diary Room that Adam shouldn't have won. So he takes out his anger on Kyra, saying she was disrespectful to Cory and is a liar and a manipulator.
Adam takes Dane to Wendy's and later on Anthony, Dane, Mark, and Adam discuss the nominations for this week. Anthony suggests Adam nominate Kyra and Este but Adam does not feel comfortable with that. So then he calls a fake "house meeting" to try and fake out that he is considering nominating Mark.
At the nomination ceremony, Adam nominates Este and Damien for eviction and once again says Mark is his target.
Who will win the Power of Veto and will Este or Damien fight their way off the block? Find out on Wednesday night when Big Brother Canada continues at 7 pm ET on Global.