A new HOH is crowned and 2 more houseguests find themselves on the block
March 8, 2022
9

2 minutes read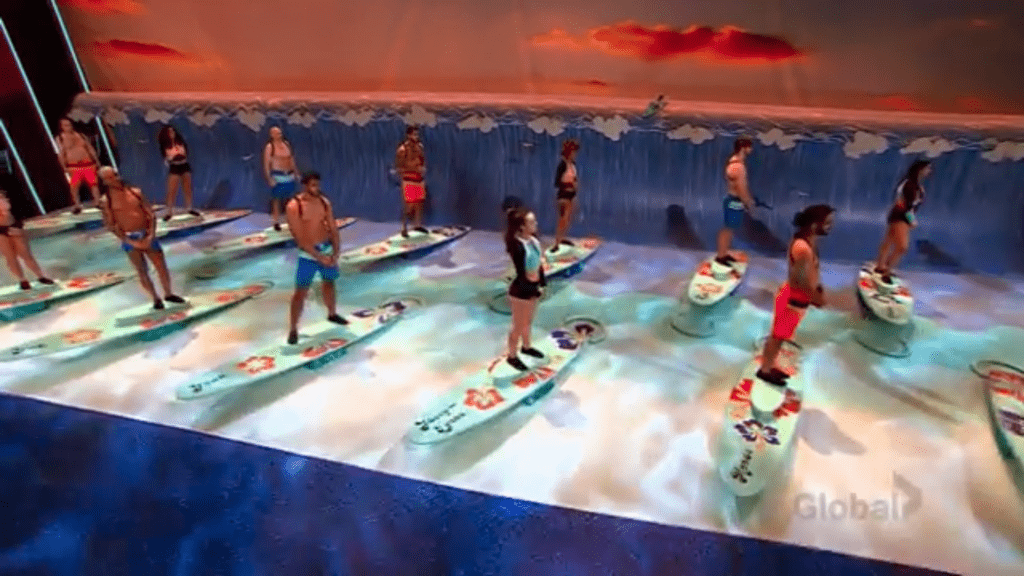 BBCAN Season 10 got well and truly into full swing last night, as the second HoH of the season was crowned.
In this weeks HoH comp, houseguests faces a test of endurance as they had to balance a ball on a surfboard. If they dropped their ball, they were eliminated from the comp with the last houseguest standing becoming the new Head of Household.
Betty and Moose were the first two players eliminated and were closely followed by Haleena, Summer and Kevin.
With just Marty, Kyle, Gino and Stephanie remaining, they each tried to earn the trust of their fellow houseguests, assuring them of their safety. Kyle was first to drop, followed by Gino leaving Marty and Stephanie to face off for the HoH.
Stephanie loses her footing and subsequently falling, leaving Marty as the new Head of Household.
At the Nomination ceremony, following much discussion, Marty nominated Jacey-Lynne and Jay for eviction.
But all is not yet lost, there is still the Veto to play for! Who will win the Power of Veto and will it be used to save either nominee from the block? Tune in to BBCAN on Global tomorrow at 7pm EST and stick with Big Blagger for the latest!