Who won the Power of Veto?
April 15, 2021
15

3 minutes read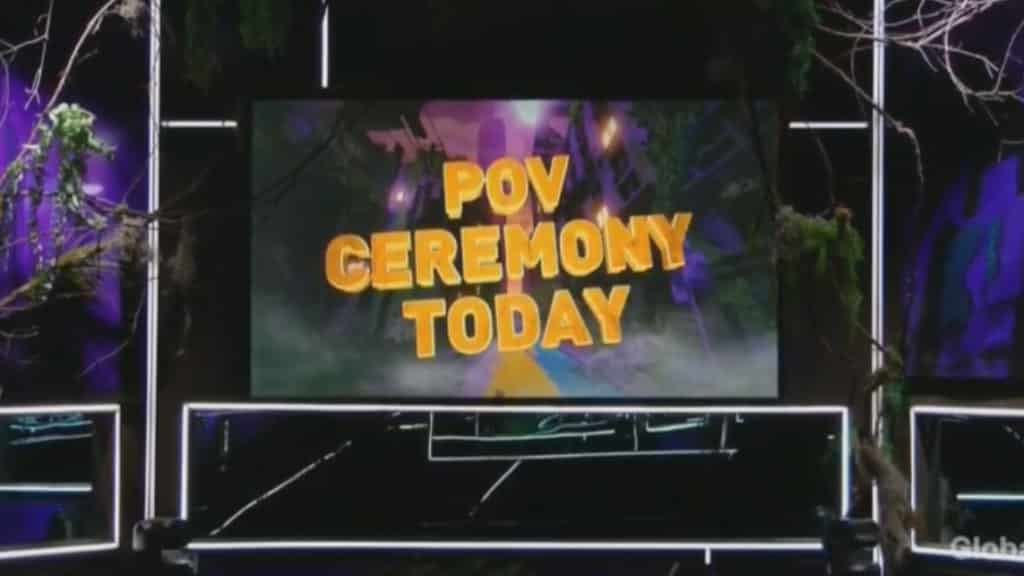 Big Brother Canada continued last night with the houseguests competing in the latest Power of Veto competition, on the block this week are TnT – Tera and Tina.
Early in the episode, Tina talks to Big Brother in the Diary Room saying that she is worried she will go home this week, however later Jedson tells her that a backdoor is possible this week, with Breydon leaving instead.
For this weeks Veto competition, all houseguests apart from Breydon were picked to play. The day prior to the competition, the house was show TikTok videos which they had to memorise.
For the first challenge, they had to stack blocks whilst blindfolded which Tera completed first.
The second round involved the houseguests seeking recipe cards for the to be able to complete a sheet based on the previous days TikTok videos. It was Tera and Tina who succeeded and progressed to the final round where they had to bounce balls on a paddle to get it into a cup.
Tera was the first person to complete the challenge and won the Power of Veto.
Before the Veto ceremony, Kiefer goes to talk to Jedson, Beth and Tychon about the possibility of him going on the block as a replacement. The later gets emotional as it's revealed that Kiefer will be going on the block.
At the Veto ceremony, Tera goes ahead and used the veto on herself. Jedson ultimately nominates Kiefer for eviction.
Who will be evicted from the Big Brother Canada house? Find out Thursday on Global.