Paras Atashnak wins Big Brother Canada Season 6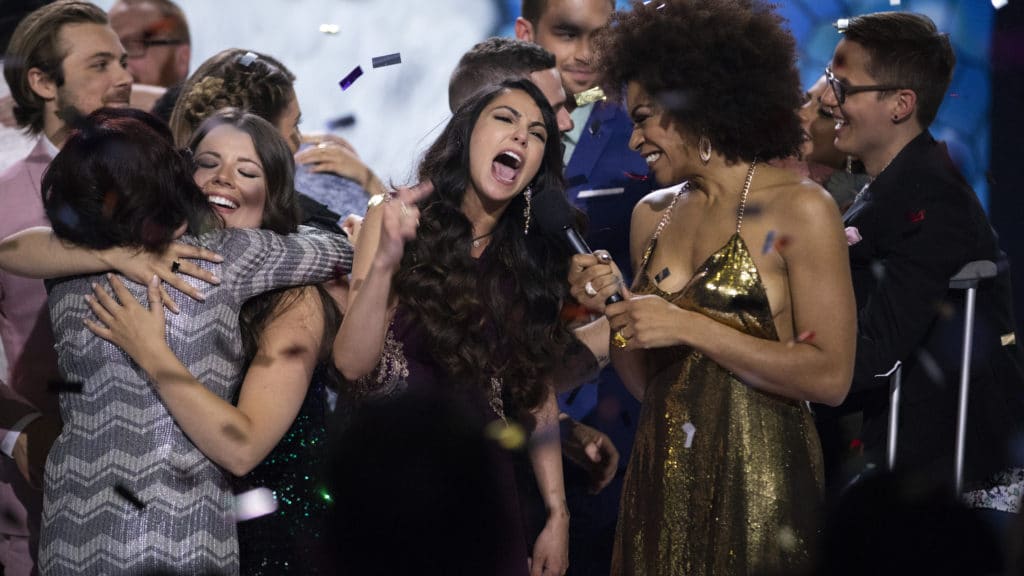 Law student Paras Atashnak has been crowned the winner of Big Brother Canada Season 6 upsetting power duo Derek and Kaela aka 'Daela' in the season finale on Thursday night.
Thursday's two-hour season finale kicked off with the first of three-part final Head of Household competition. For part one, the final three had to take a boat across a 'river' and collect three coins and create three stacks each. All three had their stacks fall but it was Paras who completed the competition first and advanced to round three.
Derek and Kaela faced off in round two, which saw the two building a staircase to 'heaven' and answering trivia questions to do so. Derek finished with a time of 20:43 but Kaela beat him with 17:43, meaning she'd take on Paras in the final round.
The final battle was to see which houseguest knew the jury the best. After seven questions, Paras won and became the final and most important Head of Household of the season.
Paras wanted to make Big Brother Canada history and make it an all-female final two, so she chose to evict Derek.
Following his eviction, Derek told host Arisa Cox what he learned about himself in the game.
"I kept stepping outside of my comfort zone," Derek told her. "This house does that to you and it makes you realize how important things are and people in life are to you."
The jury of seven got to question the final two and many have said that is where Kaela made fatal mistakes. In her final plea, Kaela told the jury she was the reason they were there and she molded Derek into the player she wanted him to be.
As a result, Paras was crowned the winner of Big Brother Canada. She takes home a $100,000 prize, dream vacation, and home makeover.
Kaela takes home a cash prize of $20,000.
"I can't put it into words," Paras said following her win. "I've been a fan of the Big Brother franchise since I was 11 years old. I've watching this show for five years and to be standing here right now is a dream come true."
Keep an eye on Big Blagger for news on Big Brother Canada Season 7, Big Brother UK, and Big Brother USA Season 20.