Laura gets evicted and Cory takes her spot in Big Brother Canada's first eviction
March 8, 2019
20

3 minutes read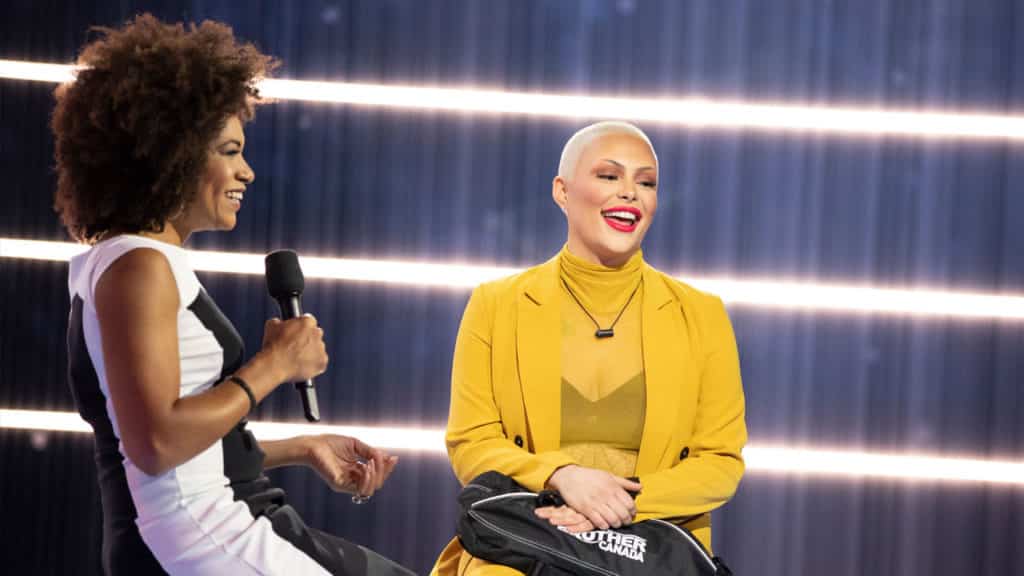 The two-night Season 7 premiere of Big Brother Canada continued on Thursday with the first set of nominations, the first eviction, and one more houseguest entering BBCAN HQ.
Laura Roberts became the first houseguest to be evicted from the Big Brother house on Thursday night, losing out to Damien Ketlo in the final vote.

The episode began following Adam's HoH win. He quickly forms a four-person alliance with Mark, Dane, and Anthony; calling themselves "The Pretty Boys". Damien wants to join the alliance and quickly makes himself Adam's target for the week.
Sam and Adam form a bond due to them both being from Newfoundland and they both form an alliance. Laura comes to Adam and wants him to target Sam but Adam quickly puts her on his hit list instant.
At the nomination ceremony, Adam nominates Damien and Laura for eviction.
With Damien on the block, he tries to get his way back into the secret room but little does he know Adam, Sam, and the other houseguests find the room. But have no clue what power it holds.
At the live vote and eviction, Laura calls out Adam and Sam's alliance but does it without mentioning names. It would do her no favours as she was sent packing in a 11-0 vote.
After leaving the house, Laura spoke to host Arisa Cox about her time in the house and said
"I don't regret it," she said. "Maybe in the moment I would have done something different but I feel like you can't regret it. That's who you are. That's what I felt in the moment, I spoke my mind. I don't regret that."
Just before the show ended Arisa revealed to the viewers at home and the houseguests that Canada had been voting on who to send into the house between Cory and Holly. The country voted Cory in.

Cory will now have 24 hours to secure three different final two deals. If she is successful, she will get immunity. If she fails, she is evicted on the spot.
Will Cory be successful in her mission? Who will become the next Head of Household and who will be nominated? Find out when Big Brother Canada continues on Sunday night at 8 pm ET on Global.