Kelsey & Loveita 'Evicted' in a fake double eviction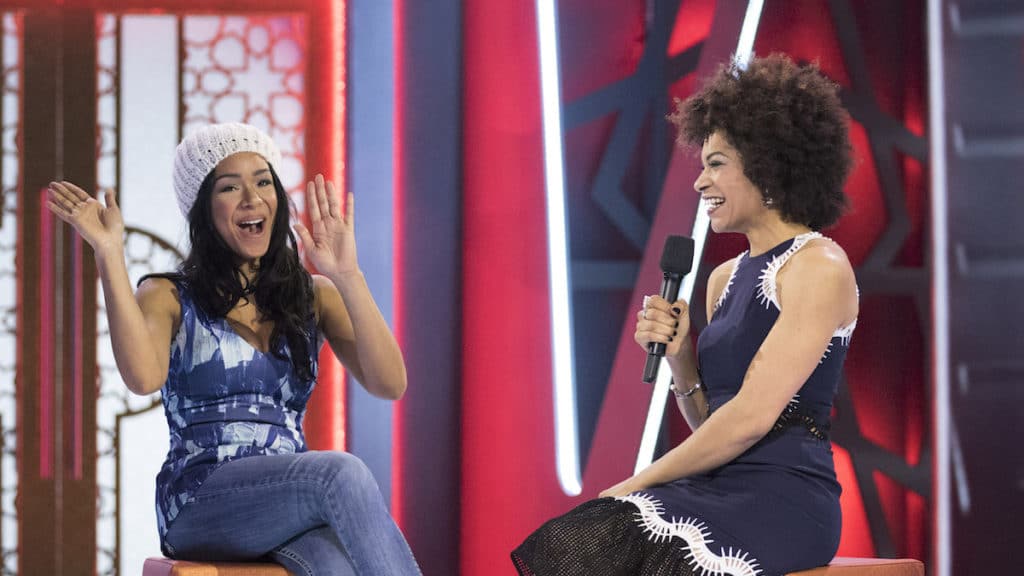 The double eviction that Big Brother Canada fans have been waiting for was finally revealed…and the drama is not over yet. In tonight's jam-packed, 90-minute episode, the houseguests had to choose between Kelsey and Raul, ultimately evicting Kelsey Faith from Calgary in an 8-2 vote. Put up for eviction by last week's Head of Household Joel, he gave the strongest alliance in the house – Jared, Kelsey, and Raul – a severe blow. But when Kelsey left the house, it was revealed that she might not be going home after all.
"I was up against my very best friend in the house and I care about him so much," said Kelsey Faith. "I came into this house of course wanting to win $100,000 but I truly wanted to have this experience and meet some amazing people and do something completely different and out of my comfort zone. I had four amazing weeks and [in the end], I felt like I didn't want to campaign against my best friend."
Immediately following the first eviction, the houseguests took part in an HOH competition. When Maddy won, Host Arisa Cox wasted no time in asking her for her nominations. Not surprisingly, she put up Jared and Raul for the second eviction of the night before preparing for the Power of Veto competition. During the roller-skating POV, Nick and Tim were neck and neck until Tim fell at the last minute, leaving Nick victorious. The brothers decided to use the POV on Jared, forcing Maddy to replace him on the block. In a surprising turn of events, Loveita Adams from Fort McMurray was the chosen replacement nominee and was sent packing in a 7 – 2 vote in the first backdoor eviction of the season.
 "It's a lot different in there than I ever anticipated it would be," said Loveita Adams. "The hardest part was knowing who was telling you the truth because every time there was an opportunity for a vote or a nomination, everyone is in your ear and you're getting both sides of all stories. You don't know what's true and what's not, and you just have to make decisions with your gut and sometimes you can be wrong."
Cox then revealed to Kelsey and Loveita that one of them will have the chance to go back into the house next week. That is, after they spend the entire week together in a secret suite where they can watch what's happening in the house, and occasionally eavesdrop!
To find out who will be the next Head of Household, catch Sunday's episode of Big Brother Canada at 7pm ET/PT on Global. And for a second week in a row, Big Brother is delivering viewers a second 90 minute eviction episode on Thursday, March 31 at 8 pm ET/PT on Global where the houseguests will find out about what Kelsey and Loveita have been up to all week long.