Nikki Grahame and Tim Dormer check into the BBCAN Grand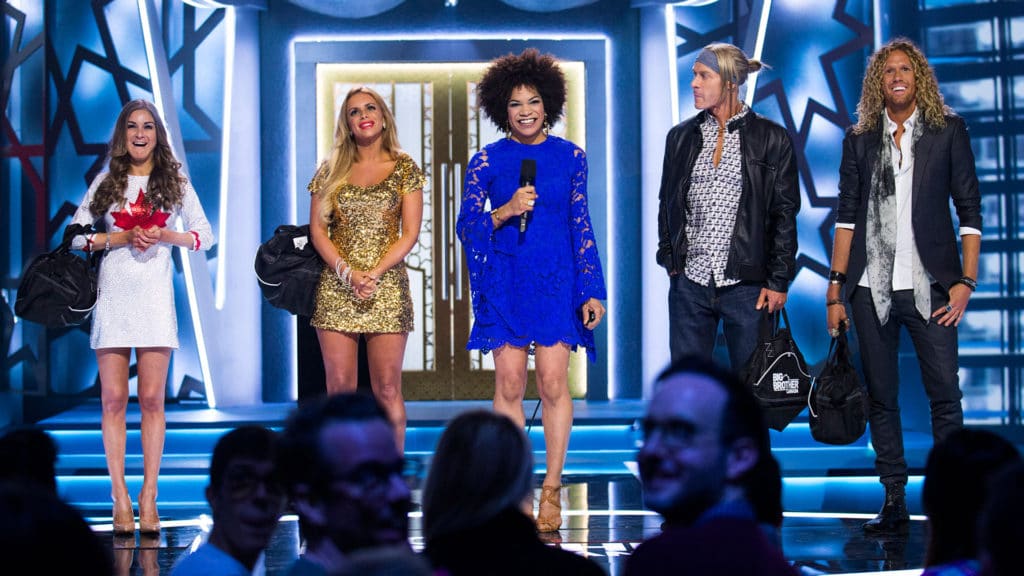 Tonight's Big Brother Canada saw the winners revealed of the first-ever Big Brother International Wildcard competition.
Arisa Cox disclosed to the shocked houseguests that Canada had been voting for two international  houseguests to enter the Big Brother Canada house, chosen from Jase Wirey (Big Brother US), Tim Dormer (Big Brother Australia), Nikki Grahame (Big Brother UK), and Veronica Graf (Big Brother Italy).
International HouseGuests – Tim Dormer, the winner of Big Brother Australia 2013 and Big Brother UK mainstay Nikki Grahame – won the viewer vote and entered the Big Brother house as new players. Tim and Nikki have immunity this week and cannot be nominated.
"I cannot believe I am going in," said a flustered Nikki before she and Tim walked through the front doors of the Big Brother Grande.
Tune in to Sunday's episode of Big Brother Canada to see who becomes this week's new Head of Household.