Nick and Philippe win Big Brother Canada 2016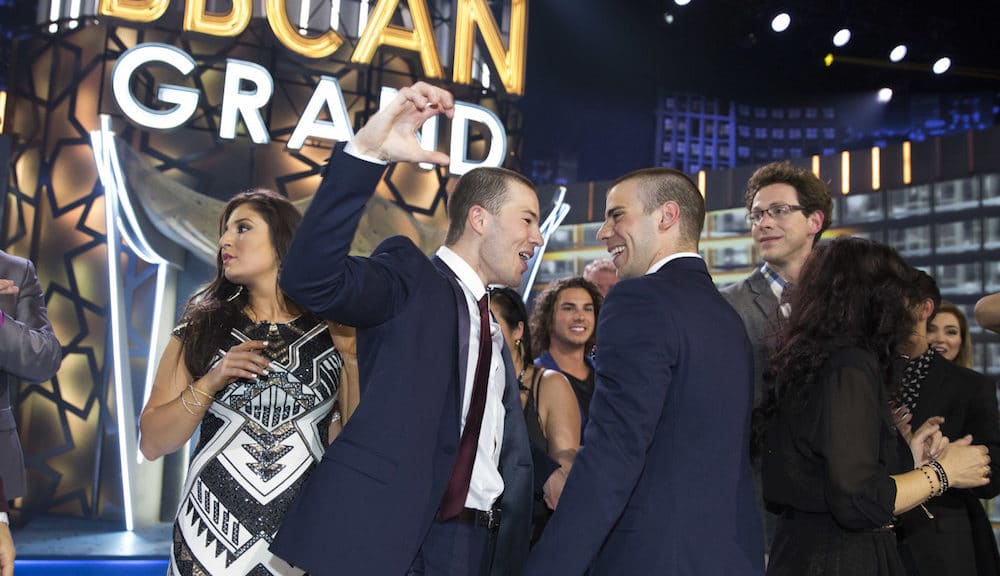 After 11 weeks of Head of Household competitions, Power of Veto challenges, a double eviction, a fake double eviction, a secret suite, and one crazy finale, Nick and Phil Paquette from Ottawa, Ontario have been crowned winners of Big Brother Canada. Fans can see Nick and Phil, host Arisa Cox, and all the other BBCAN4 houseguests tomorrow morning on a special Big Brother Canada reunion show on The Morning Show at 9 am ET/PT on Global.
"This is the best day of my life, I couldn't ask for anyone better to share it with," said Nick Paquette.
"When I saw my brother walk into the house, I knew that [I had to] change up any game plan that I had," said Phil Paquette. "But after getting to the half way point having him was a huge benefit because he's so good at just talking to people and just being charismatic and being himself, being genuine. And having that in addition to maybe some strategy on my part was just a deadly combination."
 In the three-part finale HOH competition, Phil took the win for the brothers in an arctic themed physical challenge. Kelsey and Tim then played the second round, a trivia challenge based on questions about evictions of the season. When Kelsey took almost an hour to complete the challenge, she thought she had lost her chance at the title, but Tim got frustrated and gave up, giving Kelsey the win. In the third part of the HOH, Phil and Kelsey were tested on their knowledge of their fellow houseguests and when Phil choked, Kelsey took the final HOH of the season. Kelsey kept her word and chose to take Nick and Phil to the final two, sending Tim home as the third place finalist.
"I don't think I quit [the competition]. It was that moment where I just went you could do this, but do you actually want to?" said Tim Dormer. "It seems so crazy to everyone else out there but that's what goes on in my crazy head. I came here for an adventure and I got that. And I remembered that feeling when I won back in Australia and I thought I can't rob that of these guys. Tonight was really emotional for me because I just was like one of these guys is going to have their dream come true – I've already had that in my life."
After Tim was evicted, Kelsey and the brothers then had to face the jury and answer their tough questions about strategy, authenticity, friendship, game advantages, and lies. Both Kelsey and the brothers stumbled on answers and it wasn't clear who the jury would vote for. In the end, Kelsey and the brothers gave passionate final speeches and the jury gave the votes to Nick and Phil, who were crowned winners of Big Brother Canada!