Leon's replaces The Brick as furnishings provider to Big Brother Canada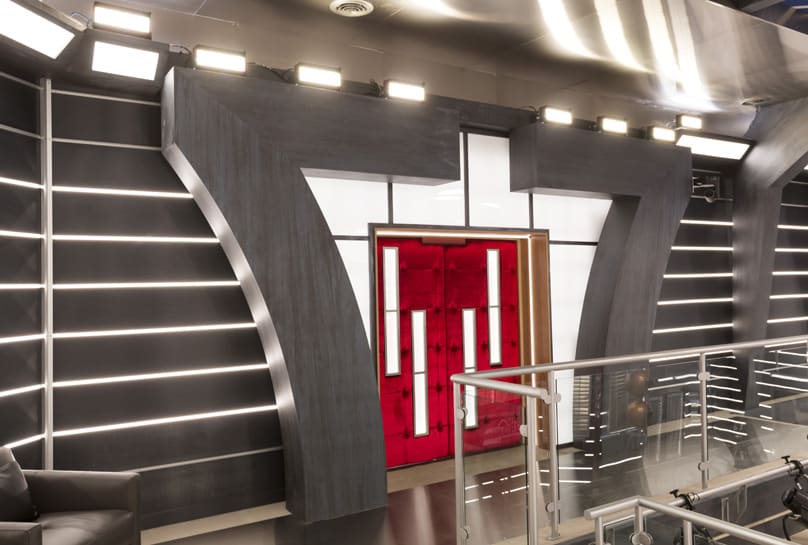 The highly anticipated seventh season of Big Brother Canada is back with a slate of new and returning sponsors, featuring exciting prizing, custom integrations, and elevated audience engagement.
With multiple Canadian Screen Awards nominations for its last season, the hit series reaffirms its commitment with returning sponsor Wendy's®, along with new season-long sponsors Leon's, Summer Fresh, Contiki, Ontario Lottery and Gaming Corporation (OLG), and Skechers.
Houseguests will battle it out until the very end in hopes of taking home this season's grand prize of $100,000, a $25,000 home furnishing makeover from Leon's, $10,000 worth of groceries courtesy of Summer Fresh, and an unforgettable trip for two anywhere in the world with Contiki Holidays.
"Big Brother Canada offers the ultimate 360 degree client experience on air and online. From custom integrations to candid moments, we are passionately committed to creating memorable brand moments for our partners and our viewers," said Lynn Chambers, VP, Corus Tempo. "We proudly welcome our new and returning sponsors for another epic season of must-see reality TV thanks in part to one-of-a-kind brand integrations."
As a returning sponsor, Wendy's® is back all season with the help of its highly popular and crave-worthy "Drive Thru" pantry. Once again, the victorious Head of Household (HOH) will be rewarded with a weekly indulgence served up by some familiar faces. In addition, houseguests will be working up a sweat with a spicy POV challenge inspired by Wendy's® 100% all-Canadian chicken, rewarding the winner with a $5,000 cash prize. And finally, with the help of their fresh never frozen Canadian beef, a juicy task will have the houseguests feeling hangry.
As well as being the new #BBCAN home furnishing provider, new sponsor Leon's becomes part of the Big Brother Canada family as a grand prize provider rewarding this season's winner with a $25,000 home furnishing makeover from Leon's. The house will feature a newly added, furnished space called the Leon's Lounge, as well as custom elements including an eye-catching fish tank. Starting today, Canadians can head to BigBrotherCanada.ca and vote for one of two Leon's-furnished looks to be featured in the Leon's Lounge. For an advance sneak peek of the winning room, fans can watch ET Canada on Tuesday, March 5 at 7:30 p.m. ET and also catch the exclusive reveal of this year's top secret abode.
Additional grand prizing this season includes $10,000 worth of groceries courtesy of Summer Fresh for one lucky competitor. Summer Fresh will also be stocking the house with fresh, flavourful, and nutritious snacks including gourmet hummus, dips, and salads that houseguests can feel good about every day. Then, the victorious houseguest can travel with no regrets as Contiki comes on board as a season long sponsor and grand prize contributor. The winner and a guest will be rewarded with the trip of a lifetime anywhere in the world when Contiki whisks them away on an adventure that will inspire and excite during this memorable experience.
As part of their in-house experience this season, houseguests will put their skills to the test during a custom challenge inspired by OLG's many games. Houseguests will also enjoy other rewarding moments with the help of season-long sponsor Skechers, supplying the weekly HOH winner with a new pair of shoes to get around the house with ease and comfort.
Airing exclusively on Global, Big Brother Canada plucks a group of hand-picked strangers from their homes, sequesters them from the outside world, and places them inside a house outfitted wall-to-wall with cameras and microphones that capture their every move. Each week the houseguests battle in a series of challenges that give them power or punishment, voting each other out until the fate of the final two is decided by a jury of fellow houseguests.
Big Brother Canada continues to offer unparalleled digital extensions that augment the social dynamics and real-time momentum of the 24/7 television production. #BBCAN7 extends from series to site at BigBrotherCanada.ca with exclusive content, full episodes, 24-hour live feeds, and a host of surprises and opportunities that allow fans to directly impact the show.